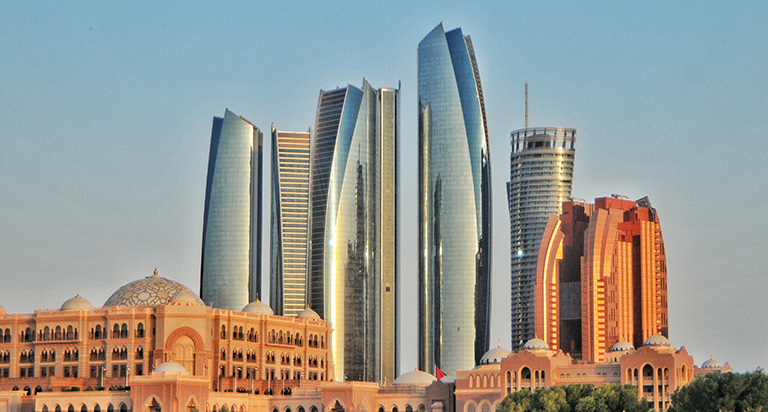 Abu Dhabi Economic Vision 2030: Benefits for Entrepreneurs & Investors
As the economic landscape evolves, it's essential for investors and entrepreneurs to stay ahead of the curve. That's why Abu Dhabi's Economic Vision 2030 presents an exciting opportunity for everyone trying to make an impact in the business world. This strategic plan delineates the necessary measures to position Abu Dhabi as a global business hub, offering substantial rewards to those willing to invest their capital, efforts, and resources.
In this blog, we will look at the comprehensive overview of Abu Dhabi's Economic Vision 2030, highlighting the advantages and opportunities it presents for entrepreneurs and investors.
Overview of Abu Dhabi's Economic Vision 2030
Abu Dhabi, the capital of the UAE has established a bold economic plan to guide the development of its economy over the next decade through the implementation of the Abu Dhabi Economic Vision 2030. Recognizing the need to reduce reliance on oil revenues, Abu Dhabi has made significant investments in various sectors, including technology, renewable energy, healthcare, tourism, e-commerce, and finance. This does not only contribute to the economy but also create numerous opportunities for entrepreneurs seeking to establish a presence in the UAE.
Opportunities for Entrepreneurs
The plan's goal of diversifying the economy away from oil pens up new avenues for investment, offering a plethora of opportunities for entrepreneurs in the following ways:
O

pportunities

in various sectors

:

The National Vision 2030 places a strong emphasis on diminishing reliance on oil by venturing into other sectors. As a result, investors are now presented with a wide array of opportunities, enabling them to tap into other thriving sectors such as real estate and tourism.

Access to resources:

The Economic Vision 2030 prioritizes the development of a knowledge-based economy through investments in research and development, innovation, and entrepreneurship. This will open new avenues to additional capital, mentorship, and incubation programs, which entrepreneurs can leverage to enhance their business ventures.

Free Zones and Specialized Clusters:

In line of economic diversification, the government has established a number of free zones and economic clusters, each offering incentives to businesses such as 100% foreign ownership, low tax rates, and streamlined regulatory frameworks. Some of these clusters include the ADGM, KIZAD, and Masdar City.

Abundant Skilled Workforce:

The National Vision 2030 acknowledges the importance of nurturing human capital by providing exceptional education, training, and employment opportunities for the Emirati workforce, creating a pool of talented individuals for the business sector.

Ease of Doing Business:

Abu Dhabi's government is dedicated to creating a conducive environment for businesses by implementing policies and initiatives that prioritize

ease of business setup process

. These efforts aim to make it easier for entrepreneurs to establish and operate their ventures within the country.
Potential Key Sectors
As the gateway opens to different sectors, the following are expected to benefit and make significant progress under the National Vision of 2030:
Tourism: Abu Dhabi's tourism industry is booming and offers opportunities for entrepreneurs in hospitality, food and beverage, and retail industry. With multi-billion investments in infrastructure and attractions, entrepreneurs can capitalize on the city's growth in this sector.
Real Estate: The real estate market in Abu Dhabi offers stable and promising returns on investment, driven by a rising demand for residential and commercial properties in the UAE. This surge in demand has created abundant investment opportunities for developers and foreign investors in the region.
Technology: Abu Dhabi has a thriving tech ecosystem with support for startups and incentives for foreign investors. Entrepreneurs in technology can take advantage of this ecosystem and tap into the skilled talent pool for business growth.
Innovation and Creativity: Abu Dhabi aims to become a regional hub for innovation and creativity. Entrepreneurs in creative industries like design, fashion, and media have ample chance to showcase their work and connect with professionals in the city.
Renewable energy: Abu Dhabi's commitment to sustainable energy presents opportunities for entrepreneurs in the development and commercialization of renewable energy technologies.
Healthcare: The healthcare sector is growing, and entrepreneurs can invest in hospitals, clinics, and healthcare technologies to meet the rising demand.
Start Your Business with Setup In Abu Dhabi
By following the guidelines outlined in the Economic Vision 2030, starting a business in the heart of the UAE can give plenty of benefits. With a wide range of sectors to choose from, entrepreneurs can identify their niche and establish their own business.
In this regard, Setup in Abu Dhabi is here to support you in setting up your business in Abu Dhabi. With a track record of assisting over 50,000 startups and SMEs, Setup in Abu Dhabi can provide guidance throughout the entire process, from selecting the appropriate sector and jurisdiction to facilitating visa acquisition and obtaining licenses. Moreover, SIAD offers flexible payment packages that are tailored to meet your specific requirements. Contact us today to take advantage of our free consultation.
Fill in your details to get started