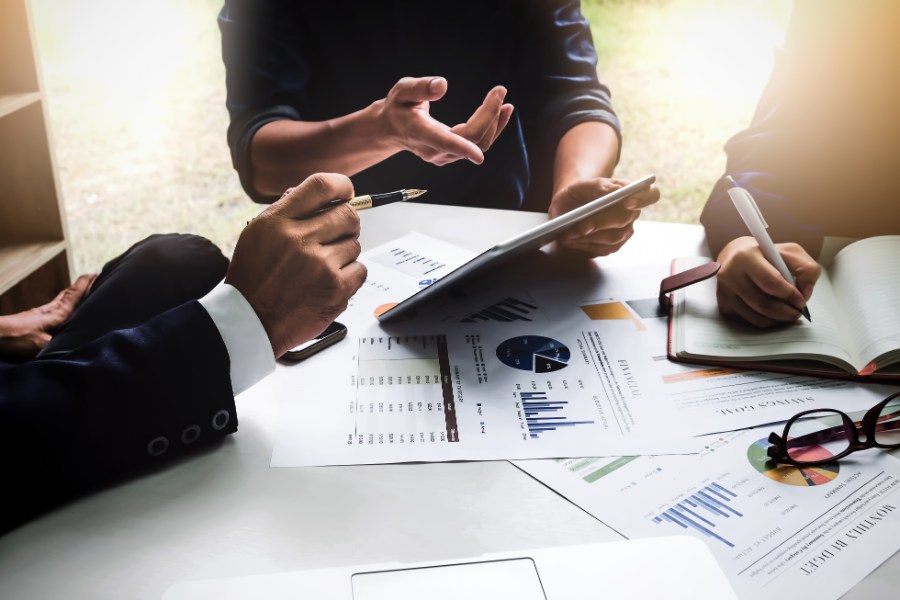 How to Setup a Financial Services Company in Abu Dhabi: 2022 Guide
Abu Dhabi Global Market (ADGM) is one of the leading financial free zones located in the capital of the United Arab Emirates. Established in 2013 by Federal Law No (8) of 2004, Federal Decree No (15) of 2013, Cabinet Resolution No (4) of 2013, and Abu Dhabi Law No (4) of 2013, ADGM is now home to over 3,000 businesses, including some of the world's best innovation-driving companies across the globe. Over the years, ADGM has successfully contributed to the growth of the financial services sector in the UAE and is now counted as one of the top 25 financial centers in the world.
ADGM has three independent authorities - the Registration Authority, the Financial Services Regulatory Authority (FSRA), and ADGM Courts - to ensure that businesses operate in line with international best practices, which major financial centers worldwide recognize.
a.Registration Authority
The Registration Authority is responsible for company registration, incorporation, and licensing of all business activities in ADGM. It also offers investors a variety of business activities to provide them with opportunities for market entry in the UAE.
b.Financial Services Regulatory Authority
The Financial Services Regulatory Authority (FSRA) was established as a progressive regulator of all the businesses operating in the free zone. FSRA manages and regulates all potential risk exposures that can impact the free zone while ensuring that investors are protected, and companies can thrive in a progressive and stable business setup in ADGM.
ADGM Courts
ADGM Courts is an independent framework of law to resolve commercial and civil disputes in the free zone. ADGM courts are based on the English judicial system to produce an internationally recognized and fair judiciary. The judges who preside over matters in the ADGM courts hail from some of the world's most prestigious common law countries.
Benefits of establishing a company in ADGM
Legal framework supports cross-border activities
100% foreign ownership permitted, with unrestricted capital repatriation
No restriction on foreign employees
For the next 50 years, there will be zero tax imposed on profits, capital or assets
Operates under strong data protection policy.
Risk-based regulatory approach
Two Types of Businesses in ADGM
Financial Business
Financial Business comprises Banking Businesses, Wealth & Asset Management Businesses, and Capital Markets.
Non-Financial Business
The Non-financial Businesses at the ADGM comprise the legal structure of Professional Services, Corporate, Family Businesses, Associations, Special Purpose Vehicles (SPV), and Tech Startups.
Types of ADGM Licenses
The following are the five primary categories of regulated license activities in ADGM:
Base Capital – US$ 10 million | Activities – Accepting Deposits, Managing a PSIAu
Category 2 – Market maker, provider of credit
Base Capital – US$ 2 million | Activities – Dealing in Investments as Principal, Providing and/or Extending Credit
Base Capital – US$ 500,000 | Activities – Dealing in Investments as Matched Principal, Dealing in Investments as Agent
Base Capital – US$ 4 million | Activities – Providing Custody for a Fund, Acting as Trustee for a Fund
Category 3C – Asset Manager, Fund Manager
Base Capital – US$ 250,000 , Base Capital for EF, QIF Managers – US$ 50,000 | Activities – Managing Assets, Managing a Collective Investment Fund, Providing Custody, Managing a PSIAr, Providing Trust Services
Category 4 – Investment Advisor, Insurance advisor
Base Capital – US$ 10,000 | Activities – Arranging Deals in Investments, Arranging Credit and Advising on Credit, Advising on Financial Products, Arranging Custody, Insurance Intermediation, Insurance Management, Operating an ATS, Providing Fund Administration, Providing Trust Services, Operating a Crowdfunding Platform
Category 5 – Islamic Business
Base Capital – US$ 10 million | Activities – Operating an Islamic Business
Steps in Setting Up a Company in ADGM
1. Submit the Application
The first thing to do in setting up a business in ADGM is to submit all the necessary documents including business plan, article association, copies of passport, etc. to the Registration Authority. Businesses are encouraged to fill out all the required forms online through ADGM's Online Registry Solution.
2. Registration & Incorporation
The Registration Authority will review the application for your business setup in ADMG. If all the requirements are met, proper approval will be issued. Upon approval, the process of company incorporation in ADGM will be initiated.
3. Visa Application
Investors, shareholders, and other key people can then apply for visas to commence business in the Abu Dhabi.
Setup in Abu Dhabi is Here for You
Opening up a business in ADGM can be a little complicated, but Setup in Abu Dhabi is here to assist you. Our company can help your business, from opening corporate bank accounts to choosing the right license and business activity for your company needs. We will ensure a fast, convenient, and hassle-free company setup. Depending on your needs and preferences, we will also offer you different business solutions to ensure a successful journey from pre- to post-launching.
Fill in your details to get started