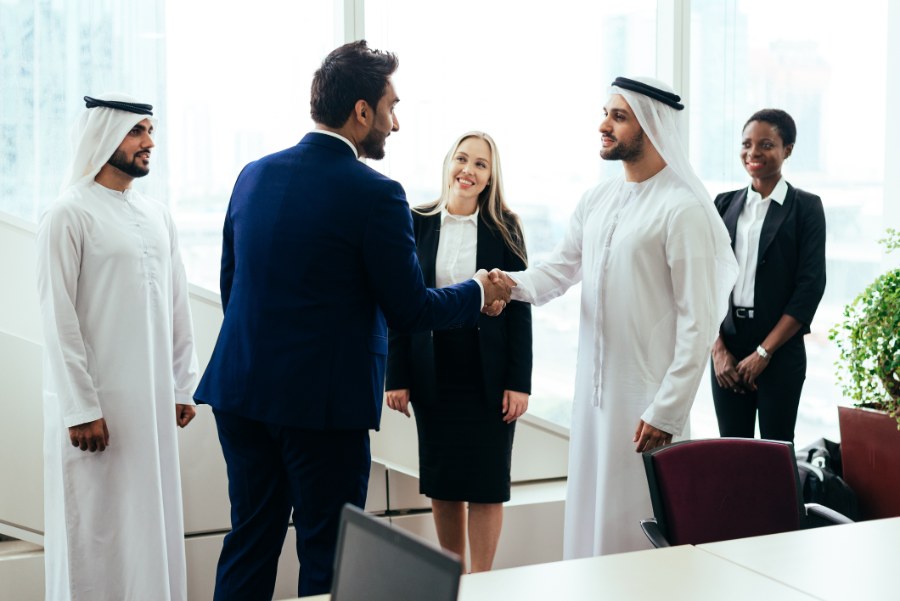 Top 6 Successful and Profitable Business Ideas to Start in Abu Dhabi
Over the past years, the United Arab Emirates has established its position as the global hub for startups, SMEs, and foreign entrepreneurs and investors across the world. Abu Dhabi, being the capital and the largest Emirate in the UAE, has tremendously contributed to the economic growth and development of the country, becoming one of the ideal places to do business.
In 2020, Abu Dhabi was regarded as the top performer for ease of doing business in the Middle East due to its business setup-friendly nature that comes with a lot of benefits and business-friendly policies.
Due to its innovation, diverse business ecosystem, sustainable investment, and steady and wealthy economy, backed up by endless support from the Government, various business industries continue to come to Abu Dhabi to start their business journey.
1.Consulting Business
The reputation of Abu Dhabi as one of the top choices of foreign investors and entrepreneurs in putting up a business makes it the perfect destination to start a consulting firm. With the increasing number of companies in Abu Dhabi, the demand for consulting services is at an all-time high. Most of these companies are startups who are seeking help and advice for setting up their company, making business consultancy firms one of the most successful and profitable sectors in the Emirate.
2.Media and Marketing
Abu Dhabi is one of the most digital-friendly Emirates in the UAE. In recent years, it has grown to embrace media innovation along with traditional and modern marketing. Now that most businesses prefer to have a stronger online and physical presence, the number of startups and SMEs looking for media and marketing solutions is also rapidly increasing. This gives an avenue for media and marketing firms to be one of the most sought-after business industries in Abu Dhabi.
3.Travel and Tourism
After the oil industry, travel and tourism have been the most preferred business sector in Abu Dhabi. With its geographical location, the Emirate has been recognized as a top tourist destination for its spectacular scenery, world-class facilities, and countless leisure activities. Moreover, by holding global sporting events and conferences, Abu Dhabi's reputation as a leading event center draws millions of tourists worldwide which contributes significantly to its travel & tourism industry.
4. IT and technology services
With its competitive market backed up by support from the Government, Abu Dhabi is becoming one of the front runners of the UAE's center of excellence when it comes to telecommunications and information technology. The demand from large industries for IoT solutions, cloud computing, data analytics, and cybersecurity is expected to increase by 6.5% over 2020-2023, making IT and technology-related services one of the ideal businesses set up in Abu Dhabi.
5. E-Commerce
The Covid-19 pandemic drove the growth of the e-commerce sector across the globe. The potential of the internet as an online platform for businesses showed tremendous benefits to companies. In 2020 alone, the UAE saw a 300% increase in the demand for e-commerce among its customers, while an estimated 23% growth from 2018 is expected to hit by 2022. With nearly half the world's population using the internet, many brands are also choosing online as their business platform. As early as now, capitalizing on the thriving e-commerce industry in Abu Dhabi can be very beneficial to entrepreneurs in the future.
6.Real Estate
Abu Dhabi has become a business hub with a flourishing economy that supports long-term business growth. Most entrepreneurs benefit from zero taxation on rental income and 6.90% rental yield returns. With a real estate market offering a lower purchase price per square meter than any other major city in the world, the Real Estate business provides entrepreneurs with opportunities for a high-profitable and long-term business growth in the Emirate.
Fill in your details to get started