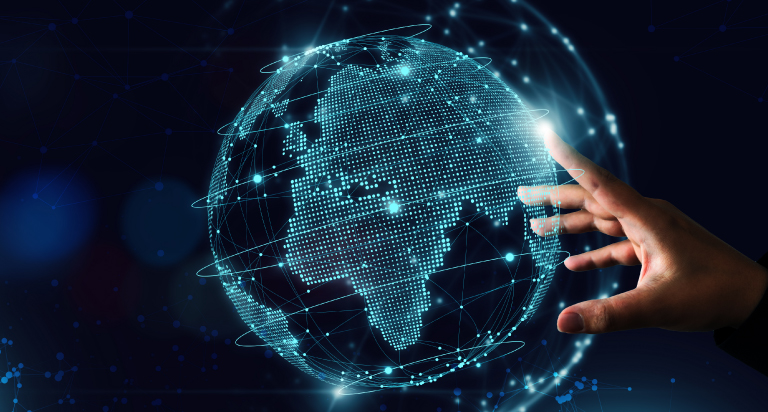 Navigating the Emerging Tech Industry in Abu Dhabi
Undoubtedly, we are witnessing a staggering acceleration in the evolution of technology, at a pace that is redefining the global landscape with incredible speed. Regions such as Abu Dhabi is not merely spectators in this fast-moving narrative, but active leading players.
In this article, we will explore the reasons why you should choose Abu Dhabi for your tech business, examine the factors driving its growth, and know the role of the Abu Dhabi golden Visa in attracting foreign investors.
Choosing Abu Dhabi for Your Tech Business
Abu Dhabi is among the world's rapidly expanding tech hubs in the MENA region. Here's why it's an ideal location for launching a tech-related business:
Investment Opportunities: Abu Dhabi offers a vibrant investment climate, home to many venture capitalists and investors focused on tech startups. Among this is the Abu Dhabi Investment Office (ADIO), which plays a crucial role in providing incentives and programs to startups and foreign investors.
Thriving ICT sector: Abu Dhabi's technology ecosystem fosters startups with plentiful accelerators, incubators, and innovation hubs like Hub71 which offer mentorship, resources, and funding.
Technological Advancements: Abu Dhabi stands as a beacon of technological progress, offering state-of-the-art facilities, infrastructure, and resources vital to tech businesses. This includes world-class data centers, high-speed digital networks, and leading-edge research and development facilities.
Global connectivity: The city's excellent transportation, logistics infrastructure, and geographical location opens doors to major international markets, favors businesses to effortlessly extend their services across borders.
Factors Driving the Growth of Tech Industry in Abu Dhabi
The UAE's global ICT market is projected to expand at a CAGR of 8.2%, reaching US$ 77.58 billion by 2026. This highlights Abu Dhabi's conducive environment for tech startups. The key factors contributing to this growth include:
Investment in Innovation: Abu Dhabi is investing heavily in innovation, becoming a magnet for tech businesses worldwide. Authorities have set up various initiatives, and funds to boost tech firms specializing in AI, blockchain, and other emerging technologies.
Digital Transformation: The city is actively digitizing all sectors, including healthcare, education, and transportation, to become a 'Smart City', spurring rapid tech industry growth to meet these goals.
Skilled Talent Pool: The government has placed a high emphasis on education in areas such as Science, Technology, Engineering, and Mathematics, resulting in a pool of skilled professionals prepared to propel the tech industry ahead.
Positive Business Climate: Abu Dhabi's pro-business policies, which include easy business procedures, top-tier infrastructure, tax benefits, and robust intellectual property rights, have fostered an environment where tech firms can flourish.
Role of Abu Dhabi Golden Visa for tech businesses
As the technological revolution reshapes global economies, Abu Dhabi has established itself as a premier destination for tech enterprises. A significant part of this appeal comes from the Abu Dhabi Golden Visa, a long-term residency, which offers a ten-year, renewable residency to exceptional talents in fields such as science, engineering, and technology.
With the prospect of long-term residency, global tech entrepreneurs are incentivized to bring their businesses in Abu Dhabi. This also provides stability for tech businesses, allowing them to plan for the future, secure in the knowledge that key personnel can remain in the country for a significant duration.
Start Your Tech Business with Setup in Abu Dhabi
Assisting startups in establishing their businesses in the heart of the UAE, Setup in Abu Dhabi is the top-notch company formation specialist you could hope for. From various aspects of the business setup process – from selecting the optimal jurisdiction to obtaining all your visas, SIAD is the ideal partner for you.
Reach out to us, or send us a message through our social media platforms to speak with one of our business experts today!
Fill in your details to get started