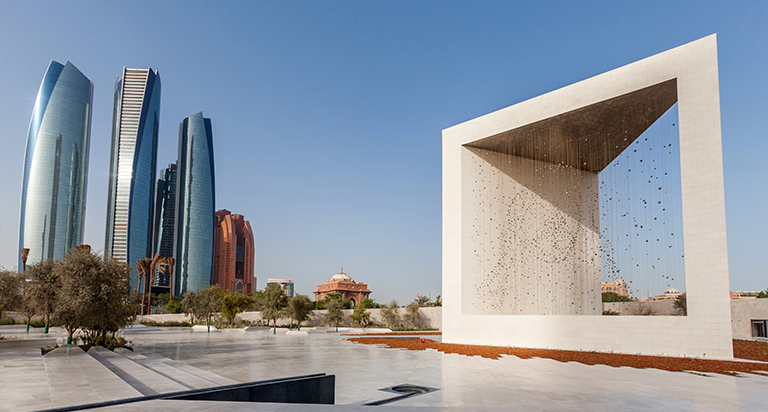 5 Ways Abu Dhabi Could Be the Perfect Business Destination for Your Business
Abu Dhabi, the captivating capital of the United Arab Emirates, offers more than meets the eye. In addition to its iconic infrastructure and stunning tourist attractions, the city boasts a vibrant and thriving business sector. In 2022, Abu Dhabi achieved an impressive GDP growth of 10.5 percent, the highest in the MENA region, showcasing its superior economy and ability to attract foreign direct investments.
In this article, we will explore five compelling reasons why Abu Dhabi should undoubtedly be your top choice as a thriving business destination.
Central Hub
One of the most crucial factors that entrepreneurs consider when choosing the best place to put up a business is the location, and Abu Dhabi fits as one of the most ideal options. Positioned strategically at the crossroads of Europe, Asia, and Africa, Abu Dhabi emerges as a gateway for global business.
The city's proximity to markets across the MENA Region provides businesses with access to a vast customer base and numerous trade opportunities, making it an ideal destination for startups and small to SMEs looking to establish a presence in the Middle East.
Advanced Logistics
Abu Dhabi takes pride in its modern and highly integrated transportation infrastructure, highlighted by an international airport offering direct flights to major cities across the globe. The city's well-connected transportation system, advanced logistics network, and world-class seaport synergistically facilitate efficient supply chain management for businesses across diverse industries. Moreover, Abu Dhabi's advanced logistics network can enhance the effectiveness of supply chain management for businesses operating in various sectors.
Diversified Economy
Abu Dhabi's economy is robust and diversified, with a strong focus on non-oil sectors. This opens up opportunities for startups and SMEs to venture into a wide array of industries, including finance, tourism, real estate, manufacturing, healthcare, technology, and e-commerce. The abundance of options allows entrepreneurs to carefully choose the most suitable market for their ventures, explore different industries, and stimulate growth and innovation.
Supportive Business Environment
Abu Dhabi offers a business-friendly environment characterized by transparent regulations, ease of doing business, and government support. The Abu Dhabi government has implemented various initiatives to encourage entrepreneurship, innovation, and foreign investment, including streamlined procedures for business setup, attractive incentives, and dedicated economic zones. Moreover, the Abu Dhabi Investment Office (ADIO) provides comprehensive support to investors, offering guidance, funding, and access to network and resources.
Quality of Life and Cultural Diversity
Abu Dhabi's remarkable quality of life makes it an attractive destination for business professionals and their families. The UAE's capital offers a safe and welcoming environment, with a high standard of healthcare, education, and recreational facilities. As a popular destination of expats, Abu Dhabi's cosmopolitan society embraces cultural diversity, fostering a vibrant social scene and a rich exchange of ideas. Additionally, the city hosts a wide range of international events, festivals, and exhibitions, providing ample opportunities for networking, collaboration, and exposure to global trends.
Start your Business in Abu Dhabi with SIAD
With countless opportunities, Abu Dhabi can be the perfect location for businesses in both the oil and non-oil sectors, and Setup in Abu Dhabi is here to assist you. SIAD is one of the most trusted business partners for startups and SMEs aiming to establish their presence in Dubai, Abu Dhabi, and other parts of the Middle East, including Qatar and Saudi Arabia.
Our team of experts will guide you in selecting the appropriate business and location, obtaining all necessary visas, and other services tailored for your needs. Contact us to get a free consultation today.
Fill in your details to get started