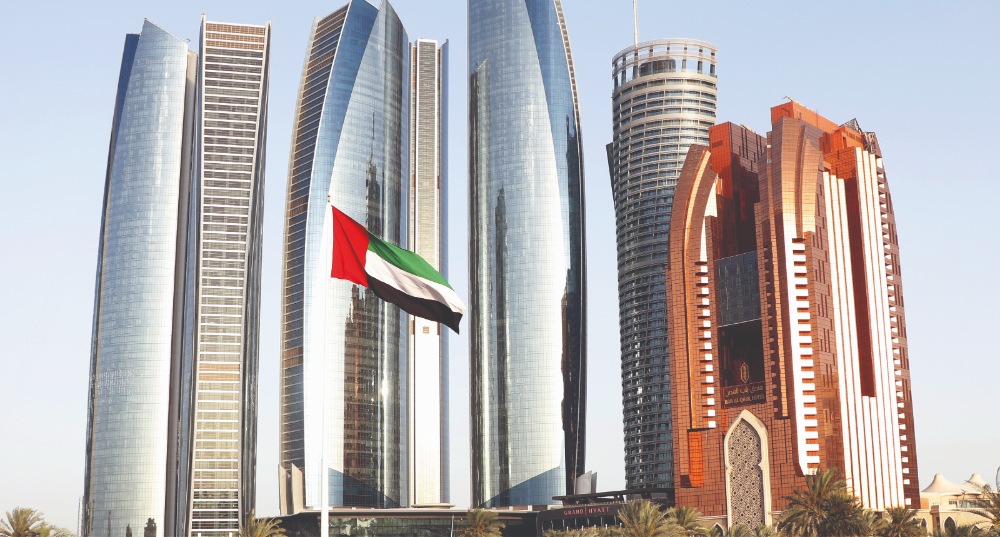 Your 2023 Guide to Securing a Golden Visa for Abu Dhabi
To further boost its economic landscape, the UAE has been busy with strategies to increase foreign investments, business presence, and the amount of skilled individuals living in the country. A major development in this regard is the Golden Visa program, which allows for an easier and more streamlined path to gaining residency in Dubai or Abu Dhabi.
The Golden Visa program was launched a few years ago, but there have been many changes to improve the initiative and make residency easier to attain. This blog will dive into the most important things to know about Golden Visas, gearing any interested applicants up for a potential move to Abu Dhabi.
What benefits does the Golden Visa provide?
Extended residencies: With the Golden Visa, individuals can stay in Abu Dhabi between five to 10 years, which is longer than the standard residency visa two to three years. This gives residents more time to maximize work and business opportunities in the emirate.
No sponsorship requirements: UAE-based sponsors are no longer required under the Golden Visa. Holders can stay in Abu Dhabi long term without a local business partner, or a source of employment – granting greater freedom with regards to how they spend their time in the UAE.
Dependent sponsorships: Individuals can sponsor their spouses, children, or parents when they have a Golden Visa. Even an unlimited number of domestic helpers may be sponsored.
Travel benefits: Golden Visa holders can enjoy high travel freedom, as they can go in and out of the UAE without needing additional visas. They're also allowed to spend longer periods outside the country with no consequences.
High living standards: Living in Abu Dhabi offers an exceptional quality of life, which Golden Visa holders can take advantage of. They'll get access to the UAE's state of the art healthcare, education, lifestyle & entertainment, and social services.
Full Business Ownership: Holding a Golden Visa will also allow individuals to fully own any business that they establish in the UAE.
Who is eligible for an Abu Dhabi Golden Visa?
The list below outlines eligible applicants who can apply for long-term residency visa in the UAE.
Entrepreneurs – Those who fulfil the below criteria can apply for a Golden Visa:
Owners or partners of a pioneering business project, who have gotten approval from an approved business incubator, the Ministry of Economy, the ICP, or a competent local authority
Owners or partners of exceptional businesses in specific sectors approved by the Ministry of Economy or the ICP, which must be classified as an SME with an annual revenue of at least AED 1 million
Founders of a previous pioneering project that was sold with a total value of at least AED 7 million, subject to approval by authorities
Brilliant Talents – Outstanding individuals in various fields are eligible for a Golden Visa, which include:
Athletes
Talents in Digital Technology
Creatives in Arts & Culture
Innovators & Inventors
Exceptional Talents in Other Fields of Importance
Specialists – So long as they meet the relevant criteria, people who specialize in the certain sectors are also open to apply:
Scientists & Researchers
Senior Scholars & Clerks
Elite Specialists in Industry & the 4th Industrial Revolution
Elite Specialists in Health
Elite Specialists in Education
Skilled Professionals
Students – For high school graduates, the Golden Visa requirement is that they must have graduated from a public school or a licensed private school in the UAE, with a final score of at least 95%. Or, they should meet the criteria set by the Abu Dhabi Department of Education and Knowledge.
As for university graduates, they must have a Bachelors, Masters, or PhD from a school that's accredited and classified as A or B by the Ministry of Education. Their GPA musn't be below 3.5 for A universities, and 3.8 for B universities. Lastly, they must not have graduated more than 2 years ago. Meanwhile, graduates of universities outside the UAE must have come from the Ministry of Education's list of top 100 international schools.
Pioneers of Human Action – Those who have done outstanding work for the community may also get a Golden Visa. They must:
Be a member of a regional or international organization, and a member of an NGO or civil association
Have an appreciation award from an institution that specializes in humanitarian work
Have supported humanitarian work with an amount that's no less than AED 2 million, or it's equivalent in other currencies
Have a bachelor's degree or its equivalent as a minimum education level
Frontliners – For frontline heroes, eligibility for the Golden Visa is strictly on a recommendation basis. Individuals must get this from the Fakhr Al Watan Office.
Investors – Both real estate and non-real estate investors are able to get a Golden Visa for Abu Dhabi and the UAE. Real estate investors must own properties worth at least AED 2 million, while other investors must have investments worth the same amount.
How much is it to get a Golden Visa for Abu Dhabi?
The rates to secure a Golden Visa for Abu Dhabi will depend on your visa category and service type. This is why it's best to work with experts who can ensure a seamless and hassle-free application. Our team at Setup in Abu Dhabi offers cost-effective visa applications that come in a range of packages and flexible payment options.
Is now the right time to apply for a Golden Visa?
Now is a great time to apply for a Golden Visa and start your journey towards residency in Abu Dhabi. The city, along with the rest of the country has stayed as a leading choice for expatriates and foreign entrepreneurs, thanks to a bustling economy supported by unwavering government support.
Contact us today to get started!
Fill in your details to get started