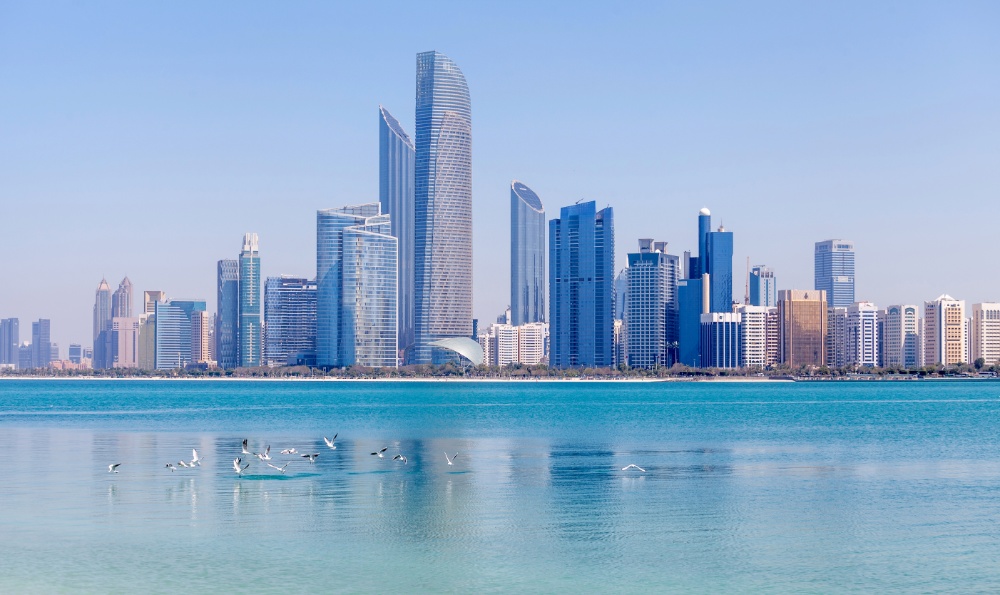 A Step-by-Step Guide to Setting Up a Management Consultancy in Abu Dhabi
The list of industries in Abu Dhabi where businesses find success is a long one. Business growth across sectors is rapid, and economic progress is just as constant. Amidst this robust landscape, many companies may need assistance with how they operate their business, solve problems, or encourage growth.
Especially now that many have to work through economic, technological, and regulatory developments – strategic advice from expert consultants is even more necessary. In fact, the management consulting services market in the Middle East and Africa is set to achieve a compound annual growth rate (CAGR) or 4.29% over 2022 to 2027.
With this in mind, entrepreneurs may want to look into management consultancy in Abu Dhabi, to help fellow businesses run or scale their operations. Opening consulting companies in Abu Dhabi is not a very complicated process, so long as you have the right guidance.
How to open a management consultancy in Abu Dhabi
Decide on a company name
The first step to business setup in Abu Dhabi is to pick out a business name. Make sure it's one that fits the nature of your business so that audiences know exactly what it is that you do. Also, ensure that it complies with the UAE's naming laws, by not being offensive or tied to anything religious or political.
Apply for an Abu Dhabi business license in your chosen jurisdiction
You'll first have to which jurisdiction to form your management consultancy in Abu Dhabi in. There are various mainland and Abu Dhabi free zone options that can meet your business requirements, depending on what they are.
For a management consultancy in Abu Dhabi, a free zone location would be more suitable. The setup costs are generally lower, while also having a zero-percent corporate tax – compared to mainland jurisdictions where a 9% tax will be implemented this June. Specifically, the Abu Dhabi Airport Free Zone (ADAFZ) is a good option as it welcomes businesses in the management consultancy space, alongside many other industries.
Prepare your license requirements
In order to get your Abu Dhabi trade license, you'll have to get your government forms and business documents ready. Afterwards, submit these to the Abu Dhabi Department of Economic Development (ADDED Abu Dhabi) or the free zone authority in your chosen jurisdiction. These are the documents that you'll typically need:
Application form, as required by your chosen location
Business plan
Business name approval certificate
Memorandum of Association
Passport copies of the company shareholders and managers
Passport copy of your local sponsor (if needed)
A copy of your Emirates ID
Tenancy contract for your office
Apply for a company establishment card, if you're a foreigner
Once you receive your Abu Dhabi license, you can apply for a company establishment card (CEC) – an ID that contains information about your newly incorporated management consultancy. It is otherwise known as a company immigration card (CIC), a labor card, or an immigration card. CECs are typically given to companies in Abu Dhabi by the General Directorate of Residency and Affairs, and are needed to apply for residency visas, obtain work permits, or hire offshore employees.
Process visas for yourself and your staff
If you are an expatriate, you'll have to apply for your Abu Dhabi residency visa. Similarly, you'll also have to get visas for any non-local employees that you wish to hire for your new Abu Dhabi business center.
The cost of opening a management consultancy in Abu Dhabi
Like any other company, the costs to open a management consultancy in Abu Dhabi depends on the jurisdiction, business size, and other factors. Generally, you are looking at spending around AED 15,000 to AED 25,000 to get an Abu Dhabi license for consultancy. Setting up in an Abu Dhabi free zone will be more cost-effective, so it's best to get in touch with one of our expert consultants who can guide you through the benefits of each jurisdiction, company type, and more, to get a better sense of your business incorporation costs.
Why start a management consultancy in Abu Dhabi?
It's a very well-known truth that business setup in Abu Dhabi, or anywhere in the UAE, is a good idea for entrepreneurs. Here are just some reasons why you should start a management consultancy in Abu Dhabi:
Jurisdiction options with a low, 9% corporate tax or completely no taxes
High demand, with many businesses needing expert advice to navigate a changing business landscape
A fast growing market within the UAE and across MENA
Wide reach with the ability to help companies across a large range of sectors
Where Setup in Abu Dhabi comes in
Opening companies in Abu Dhabi is an exciting prospect, especially when it's in a growing industry with a world of possibilities. With a great idea for a management consultancy in mind, all you need is a partner to help you with the logistics and complexities behind the company formation process. At Setup in Abu Dhabi, we have an expert team who not only has an extensive knowledge of local regulations in the UAE, but also a vast amount of experience setting clients up for successful businesses.
To get more information about opening your own management consultancy and potentially becoming one of the top companies in Abu Dhabi, get in touch with Setup in Abu Dhabi.
Fill in your details to get started