Etisalat is the largest telecommunication corporation of the GCC and provides quality business edge solutions to grow businesses. Apart from providing a wide range of mobile plans and add-ons, the company is the leading provider of digital solutions and offers services such as internet bundles, unified communications, Cloud talk meetings, online marketing services and much more.
Fill in your details to get started
SERVICES

Networking & Infrastructure (cabling & fiber optics)

Telco & Digital Solutions

Value Added Taxation Management

Business Cloud Applications

Digital Marketing Solutions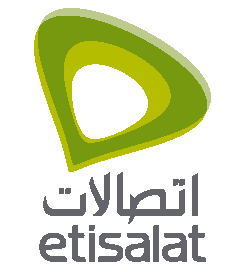 Headquartered in Abu Dhabi, Etisalat was established over four decades ago in the UAE as the country's first telecommunications service provider. An international blue-chip organisation, Etisalat Group provides innovative solutions and services to 149 million subscribers in 16 countries across the Middle East, Asia and Africa.

Etisalat is the fastest mobile network globally by Ookla® Speedtest® in 2020, providing its subscribers with the most superior experience. Etisalat is named "The Most Valuable Portfolio Brand" in the Middle East and North Africa (MENA) by Brand Finance and has become the first group from the Middle East to break the USD 10 billion barriers in terms of wider portfolio value.