Keeping online transactions safe while maintaining a rich and strong customer experience are considered major concerns for startups and SMEs. Telr, an award-winning, payment gateway solutions provider for SME's, government bodies and large corporates, provides a unique platform that enables handling complex or unique payment methods or integrations.

Through an easy onboarding process, a Telr Merchant will be granted a state-of-the-art security with highest level of PCI DSS Level 1, a real time dashboard, rapid regular settlement, and multiple ways to integrate. With a single integration, Telr merchants will be granted access to every payment method Telr offers, including but not limited to; Visa, Mastercard, American Express, UnionPay, Apple Pay, PayPal and Telr Buy Now Pay Later in collaboration with Tabby.
Fill in your details to get started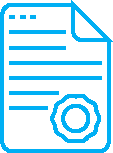 PCI DSS LEVEL 1 CERTIFIED
Because we're PCI DSS Level 1 certified, our hosted payment gateway means that you don't need PCI DSS certification yourself.

EASY INTEGRATION
Straightforward integration, with three options for integrating the Telr payment gateway into your website, plugins for popular shopping carts, and APIs and SDKs for apps.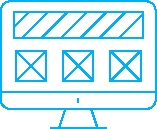 CREATING YOUR OWN ECOMMERCE WEBSITE WITH TELR SHOPS
With Telr Shops you can create your e-commerce website in just 5 minutes, with more than 40 business themes, integrated with TelrPayment gateway, domains integration, multi-currency stores, and 24×7 customer support, integrated shipping options that are undertaken by prominent shipping companies.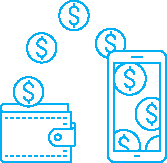 MULTIPLE PAYMENT METHODS
With one single integration, you are connected to our full range of payment methods – card schemes, wallets, Sadad, NetBanking Telr Buy Now Pay Later, and more.
The payment gateway designed to help you scale up your online business
• Easy onboarding
• Multiple ways to integrate
• Rapid, regular settlement
• An ever-growing range of payment methods
• Fully proprietary technology
• Real-time dashboard

• Multicurrency, multicountry payments
• Email invoices
• Recurring payments
• Convenience fees
• Simple, straightforward pricing
State of the art security and real-time monitoring
• Transactions monitored in real-time
• Proprietary software keeps you secure
• Increase the success ratio of your transactions
• Card tokenization
• Customizable processing
• Real-Time dashboard
• Integrated fraud management
Accept payments in social media and beyond
• Turn your social media fans into social media buyers
• QR codes
• Generate payments through messaging apps
• Dynamic payments
Give your customers the shopping experience they deserve!
• Better conversion & bigger basket
• Cash on delivery alternative
• Get paid upfront, risk-free
• Pay later
• Pay in installments
Grow your online business with loans up to $100,000 with Telr Finance
• Zero collateral
• 10 minutes paperless application
• Funding available up to 200% of monthly card settlements with Telr
• Flexible repayment options from 3-12 months
• Funds credited within days
• Credit Ranging from $ 5,000 to 100,000
Create your online store in just 5 minutes, no technical skills required. An all- in- one ecommerce platform
• Ready to use beautiful themes for 40+ business categories
• Inventory Management
• Payment Integration
• Data Insights & Analytics
• Domains
• Shipping Integration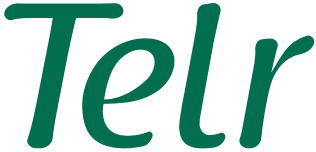 TELR enables businesses to transact in over 120 currencies with payment platform capabilities in 30 languages, in addition to providing customers with a range of financial and business services that include social commerce, QR Codes, digital invoicing. In addition, Telr provides a quick and easy access to working capital loans up to 100,000 US dollars with Telr finance program in cooperation with LNDDO, to enable growth and expansion of businesses.
Telr also enables merchants who don't have an ecommerce website, to create one in less than 5 minutes, with access to all the necessary tools to create unique virtual shops in a simple, fast, and secure process; it is worth mentioning that the platform is fully integrated with the Telr Payment Gateway.