Hassle-free and affordable business solutions in Abu Dhabi Mainland. The jurisdiction offers countless benefits for LLCs and all other types of companies.
Apart from 100% ownership, commercials licenses are for two years, stress-free renewals that save annual costs, and our easy instalment plans make company setup in Abu Dhabi more efficient.
Fill in your details to get started
Benefits of setting up in
Mainland Abu Dhabi
Mainland Company in Abu Dhabi is exempted from corporate and personal tax
Hundred Percent Foreign Ownership in Abu Dhabi Mainland
Ability to trade anywhere in the UAE. A Mainland company allows you to trade directly with the consumers anywhere in the UAE market
No Compulsion of Minimum Capital for a Mainland Company formation
Ability to trade internationally and expand your presence
Low import duty
There is no necessity of minimum capital for the formation of the Mainland Company
Hassle-free recruitment process with no limit on employment visa
No annual audits
Availability of office spaces with affordable and flexible rental and lease plans
Ease of getting accessible space with flexible rent or lease for office anywhere
There is no currency regulation for mainland business
Mainland companies can conduct their business with other mainland companies in Dubai or UAE. They have the flexibility to do their business in any part of the UAE
100% repatriation of capital and profits are possible
The registration process for mainland companies is simple and hassle-free. Also, there is no yearly audit requirement
Mainland companies are permitted to take on governmental work, unlike free zone companies which are prohibited from undertaking government contracts and are only allowed to carry out private commercial work.
New UAE Companies Law Investing In Mainland UAE with
100% foreign investment ownership
An 'Onshore' Limited Liability Company (LLC) established pursuant to the new UAE Companies Law now permits foreign investors to hold up to 100% of the legal interest in such LLCs incorporated 'onshore'. The new UAE Companies Law (comprising amendments to the UAE Commercial Companies Law No. 2 of 2015) removes the specific requirement that a minimum of 51% of the shareholding in onshore entities be held by UAE nationals (cancelling the old FDI positive list in place since 2018). Abu Dhabi released a list of specific 1,105 commercial and industrial business activities allowing 100% foreign investor ownership. Activities deemed of 'strategic impact' (such as banking and finance, utilities and telecom) will continue to be excluded from 100% foreign ownership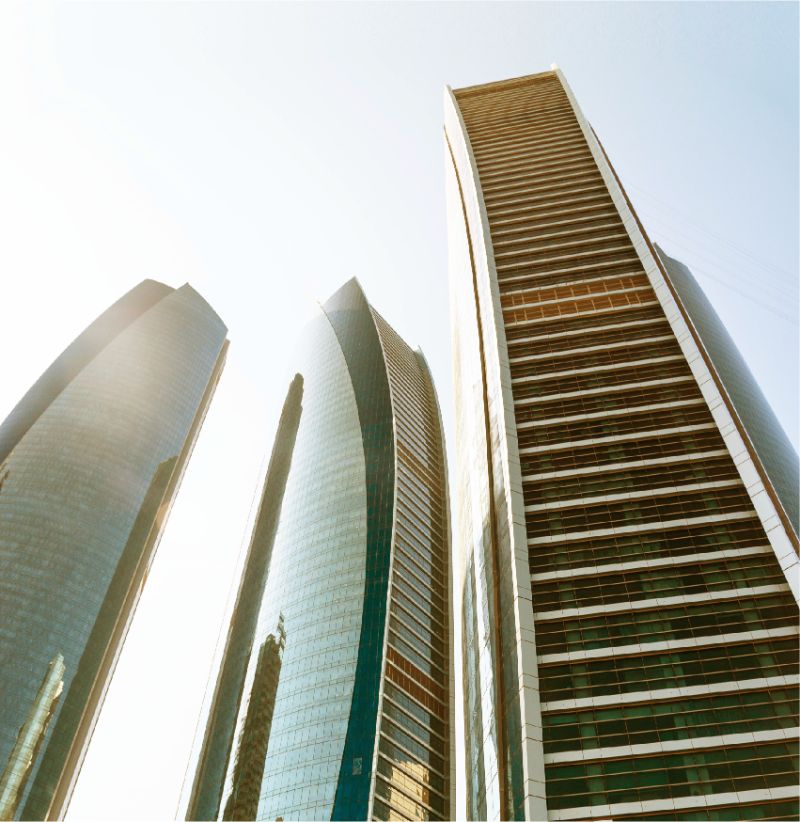 The Department of Economic Development in Abu Dhabi (AD DED) has the vision to achieve a sustainable, balanced, and diversified knowledge-based economy as part of the Emirate's economic agenda. Its mission is to be a stakeholders-focused organisation that is capable of enabling sustainable economic development in Abu Dhabi, encouraging competitiveness and ensuring the welfare of Abu Dhabi's community.
Creative Zone makes business setup in Abu Dhabi straightforward and easy by simplifying the incorporation processes. By setting up your DED company in Abu Dhabi, you can take advantage of being located in the UAE capital with ultimate access to major seaports and international airports.